Home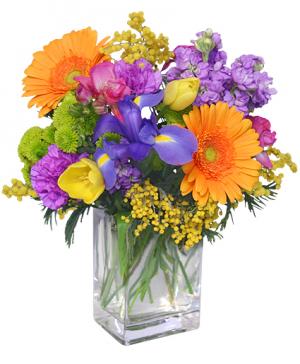 CELEBRATE THE DAY
Fresh Flowers
Celebrate the day with this delightful bouquet! This arrangement is a vibrant mix of orange gerberas, yellow tulips, purple carnation, and fuchsia freesia that turns heads and brightens smiles. No matter what day you are commemorating, Celebrate The Day will be the perfect gift to mark the special occasion.
More Info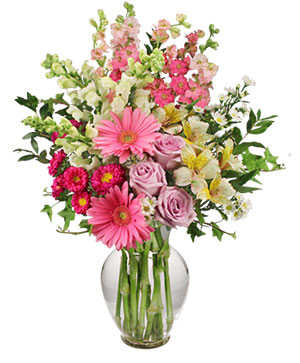 Amazing Day Bouquet
Spring Flowers
Make their day amazing with this exquisite arrangement! With pink gerberas, lavender roses, white snapdragons, pink larkspur, and more, Amazing Day Bouquet is bursting with color and good vibes. Spread some joy and make someone's day with this vibrant bouquet!
More Info
The "No Delivery" has been working great, everyone waiting to pick up their flowers when I walk away. I love waving at people and getting the big smile with their flowers in their hands. During this difficult times, these beautiful blooms have lifted my spirits every time I make an arrangement and I can't help but believe it has lifted the spirits of those who have received them. As Mother's Day approaches, when our Moms may not close, or able to celebrate with families, let Chasing Lilies Floral, send her your love, lift her spirits and bring joy to her heart with a specially made arrangement just for her.