Christmas
A Christmas gift of flowers from CHASING LILIES LLC in PARIS, KY is sure to make any Christmas or Holiday celebration 'merry and bright'! Along with our premium fresh flower choices, we offer decorative, holiday dried and artifical home decor. Buy a whole died or artificial collection and get 20% off the entire collection.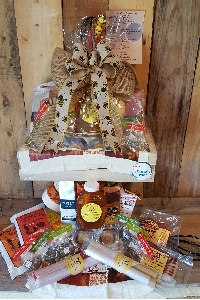 Honey Holiday Breakfast Basket
Food Gift Basket
This basket of goodies arrives in a custom wooded crate, draped in a colorful Rooster kitchen towel. Making breakfast just got easier with pancake mix, spoonbread mix and apple cinnamon muffin mix. Each mix comes with directions to make assorted other recipes. Make a pot or 2 or fresh coffee, for individual cups of tea. Packages of smoked ham slices and bacon slices, add to your plate, and finally, local golden honey, sweetens everything it's is poured on. Included are mixing spoon and whish, so all you need is a bowl, a skillet and an appetite to serve the perfect breakfast for your family and company. Order this for yourself or give the gift that keeps on giving to your favorite hostess.
More Info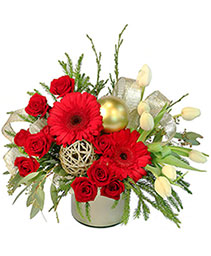 Festive Evergreen
Flower Bouquet
Shown at $70.00
Shown at $70.00
More Info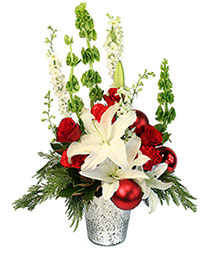 Joyful Christmas Bells
Holiday Flowers
Shown at $95.00
Shown at $95.00
More Info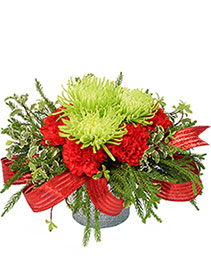 Nature's Christmas Gift
Flower Arrangement
Shown at $55.00
Shown at $55.00
More Info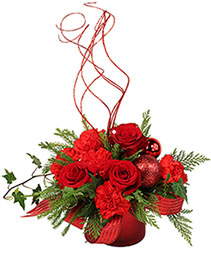 Magical Christmas
Floral Design
Shown at $60.00
Shown at $60.00
More Info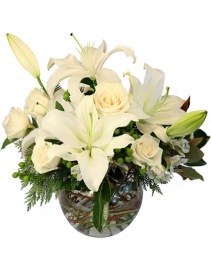 Frosty Blooms
Flower Arrangement
Shown at $100.00
Shown at $100.00
More Info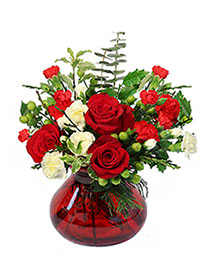 Little Bit of Holly
Holiday Bouquet
Shown at $50.00
Shown at $50.00
More Info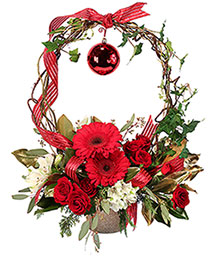 Rudolph's Nose
Holiday Flowers
Shown at $70.00
Shown at $70.00
More Info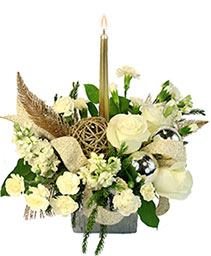 Celestial Glow
Centerpiece
Shown at $65.00
Shown at $65.00
More Info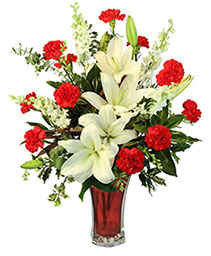 Starry Holiday
Flower Arrangement
Shown at $85.00
Shown at $85.00
More Info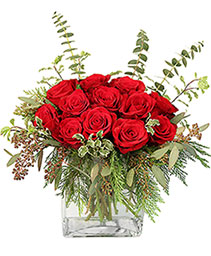 Holiday Sensation
Bouquet
Shown at $95.00
Shown at $95.00
More Info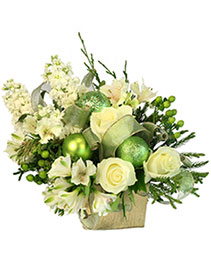 Glorious Greens
Holiday Design
Shown at $75.00
Shown at $75.00
More Info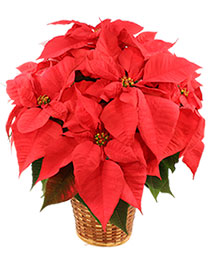 Vibrant Red Poinsettia
Flowering Plant
Shown at $55.00
Shown at $55.00
More Info